Sun, 09/04/2022 - 3:34pm
The Disruption of Lives
The war in Ukraine has been going on for more than six months. Ukrainian refugees and those who have remained in Ukraine still live in a world of constant disruption and destruction. But in the face of this suffering, God's people have responded with love.
Natasha Maliuga wrote recently, "What is life like in the capital of Ukraine Kyiv right now? A lot of people have returned home, but according to the most recent statistics Kyiv is still missing about 1 million residents who left since the war began, and at the same time Kyiv has also become home for thousands of refugees from the eastern regions of Ukraine and every day more people are coming even though there are air raid sirens every day!… With that in mind this month we were able to deliver to Kyiv a load of food and other items that our men brought from Poland. UBI offices were turned into a storage place for that help. At the same time the Poznyaki congregation continues to use the auditorium for worship services, Bible classes and fellowship as well as a place to give out help."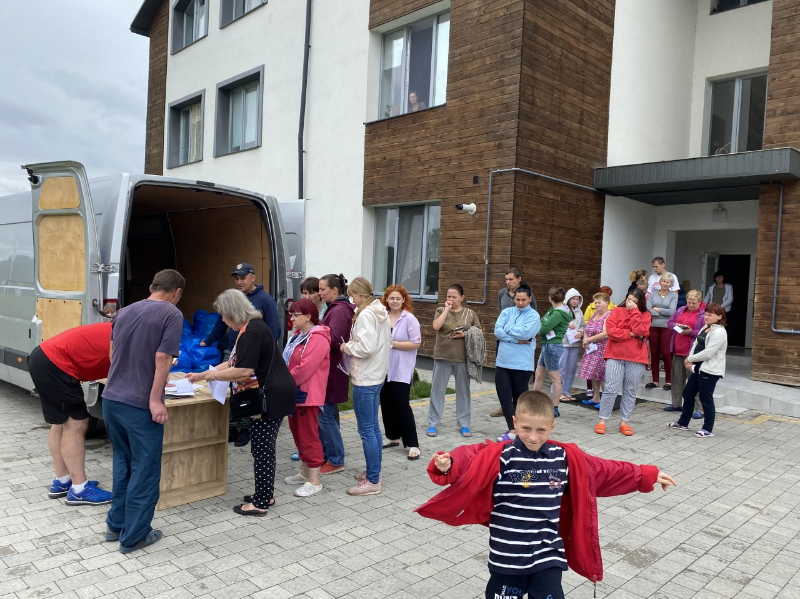 More than eight tons of food are brought from Poland each month and are distributed to 15 locations throughout Ukraine. With each delivery, the church shares the light of the Gospel with people who desperately need hope. Again, Natasha wrote, "[W]hen they get the help their eyes light up, and you can see so much relief in them because they know that now they have something to eat for the next few weeks and they can feed their children before they have to worry again about where to get more food. Literally, the life of every Ukrainian now is one day at a time. And more often than ever people ask for the daily bread!"
Проповідуйте Слово (Preach the Word)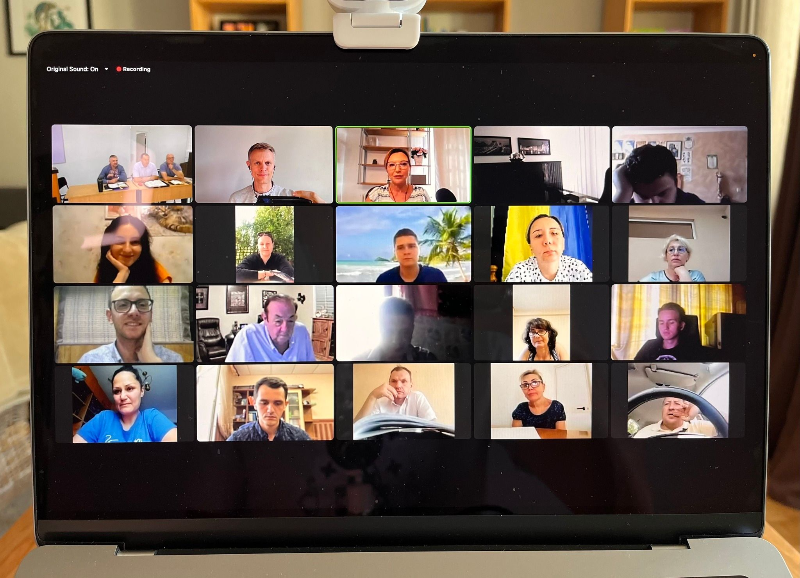 The leadership of the Ukrainian Bible Institute announced this week that they began virtual classes. What a blessing that in the midst of all of the chaos, the commitment to learning more of God's word continues. From their Facebook post (translated into English) 
After a forced pause, the Ukrainian Bible Institute has resumed its work again! Our hearts are overflowing with joy to see familiar faces again and be able to welcome new students. There are currently 16 students in our institute, some of whom are under an individual schedule program.
War made our new twenty-sixth school year unlike the previous one. UBI students and faculty have come together online, not only in different cities and countries but even on different continents. Kyiv, Dnipro, Irpin, Kamianske, Uzhhorod, Chernivtsi, Warsaw, Sopot, Pescara, Belfast, Rhino, and Dallas - many of these cities are separated by distance, but the Christians who now live in them are together today in one Spirit and with a passion to study God's word!
Planning for the Future
Tim Burow has tasked Richard Baggett, Jr., with coordinating the long-term effort to send aid to Ukraine. Richard has worked for many years in strategic planning and is working on long-term plans for better supply chains and coordination between ministries. He is also planning future church planting and rebuilding. We will share more details of these plans next week.
How You Can Help
Pray that the UBI can continue meeting and that the Christians can continue ministering to and providing for others.
Pray that this will continue to open doors for the Gospel to be preached.
Pray for an end to this war and the loss of life.
Give: The crisis continues. As winter approaches, SIBI is trying to provide supplies that will be vital to the survival of millions of people
Donations can be sent 1) online  2) by text to "Ukraine" to 806-203-7424 or 3) by mail to SIBI at the address below with a designation for Global Relief Ministry.
Share